Callus
It is an excessive production of skin which causes the thickness of the dermis as a reaction to a pressure or a repeated friction.  
It is a reaction of the body to a constraint.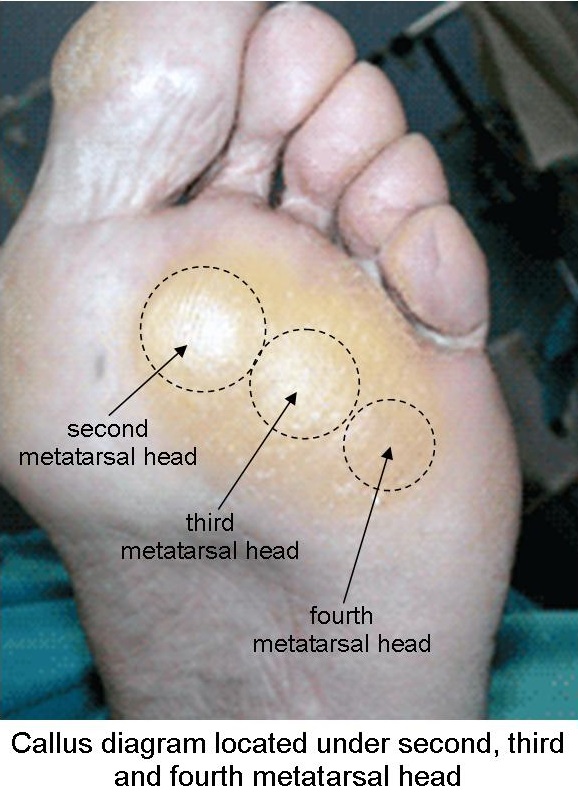 This result can be beneficial and protective when spread on the entire surface of the foot sole, while walking barefoot for instance.
However when concentrated and located on one point, the callus is uncomfortable and painful like a pebble in a shoe.
It looks like a yellowish disc on the surface of the skin and its size varies depending on the pressure zone.   
Its center is the thickest.
If suffering from diabetes ask a pedicure specialist to monitor the callus. 
In order to relieve the pain caused by a callus on the second, third and or fourth metatarsal heads (just behind the joints of the toes) you must wear the insoles METASTAR which will insolate the callus from all pressure and reorganize the press and hold on the ground.