Sagging arch of the foot
The arch is part of the architecture of the foot which is made of 3 arches that draw a triangle on the ground.
This bone structure, subtended by ligaments, muscles and plantar fasciitis, is able to deform itself :
- To support the weight of the body;
- To absorb the shocks;
- To allow the foot to adapt to any kind of ground;
- To participate in the phase of propulsion in walking or running.
From these 3 arches, the most important in size and function, is the internal longitudinal arch.
It forms an arc of a circle which starts at the calcaneus, passes by the navicular bone (the keystone) and it ends at the head of the 1st metatarsal.
It is a stretchable arch.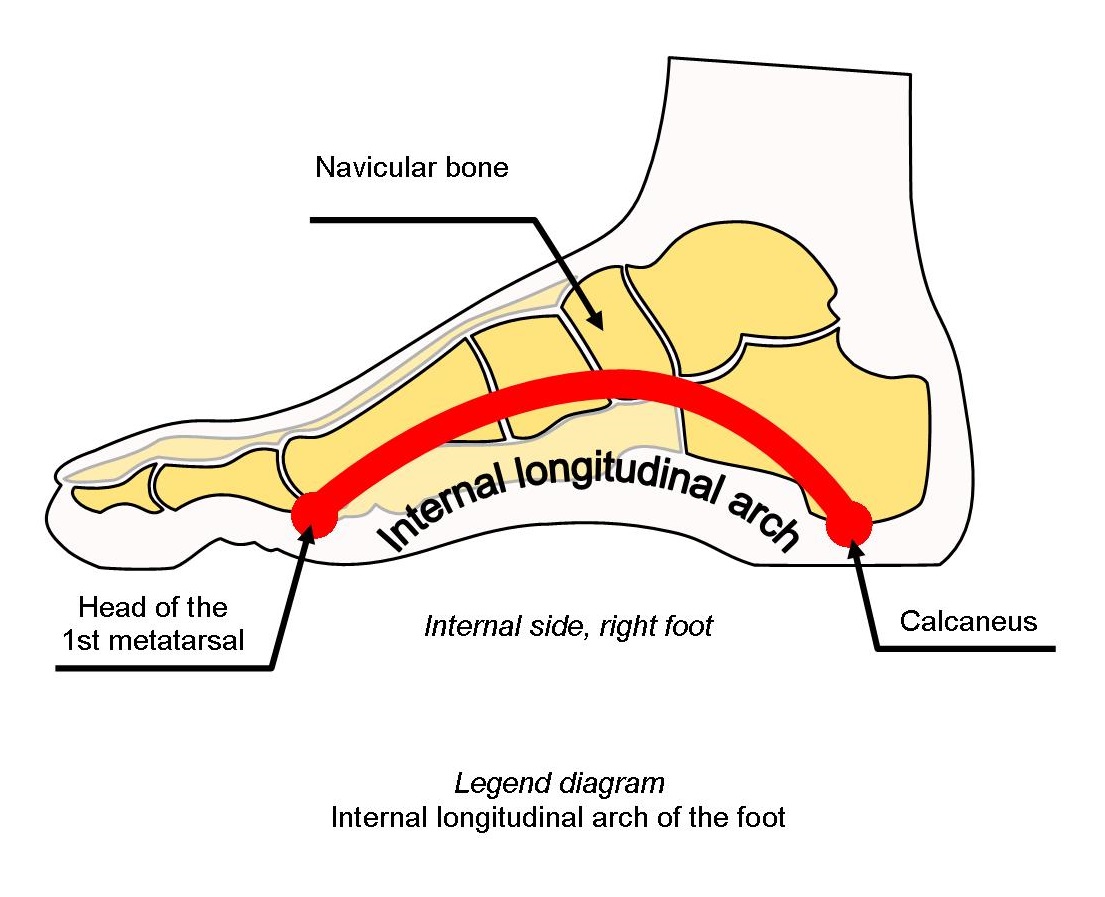 The second is the external longitudinal arch.
It forms a curve that starts from the calcaneus, passes through the cuboid bone and ends at the head of the 5th metatarsal.
It is a press and hold arch.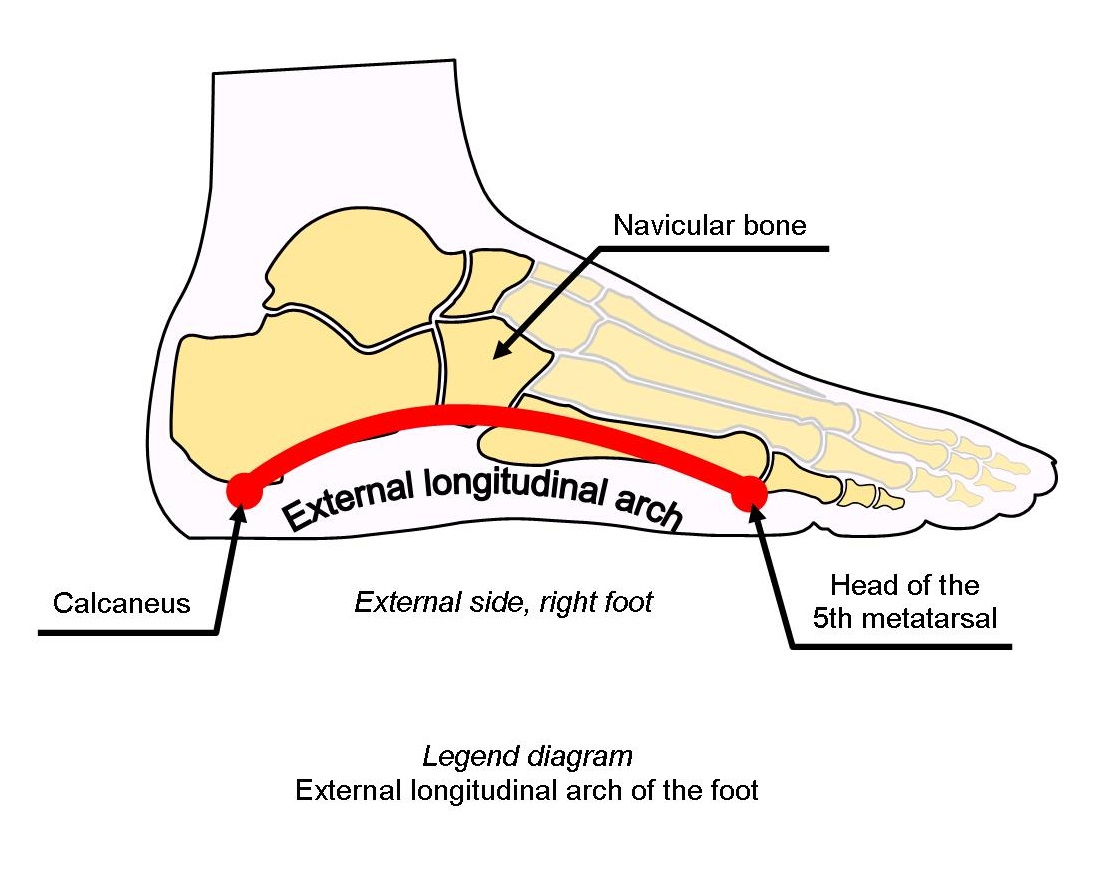 The third and last is the transverse arch.
It forms a small bridge that links the 1st metatarsal head to the 5thmetatarsal head.
It is an arch of connection.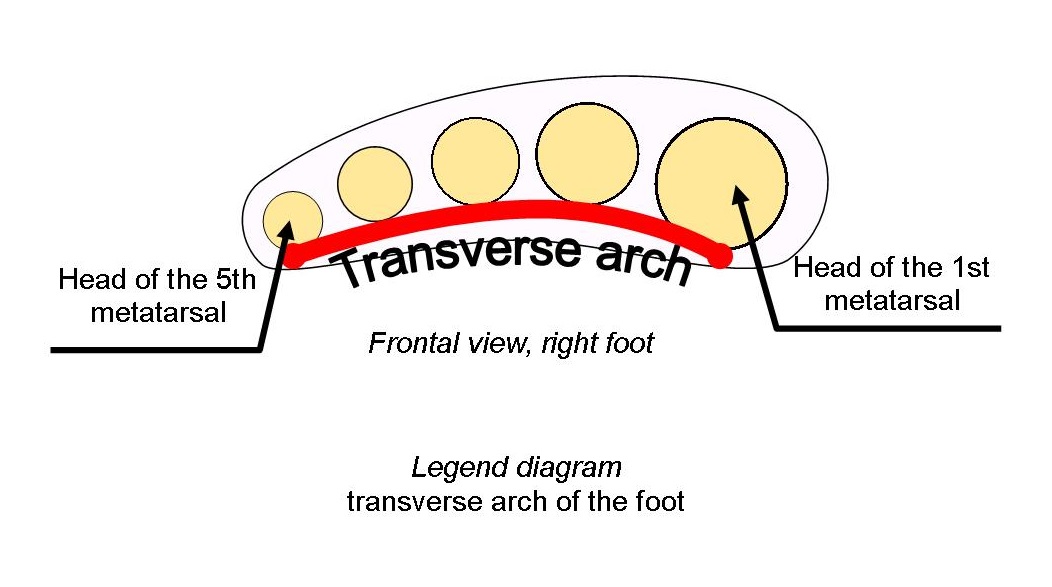 We talk about sagging arch of the foot, when the curve of the internal longitudinal arch flattens, getting closer to the ground.
It is not yet a flat foot and there is no calcaneal valgus.
In this case, the amplitude of the shock absorber that represents the arch of the foot is diminished and its efficiency reduced.
Tiredness will install itself while walking or while standing in upright position for a long time.
The causes are most of the time the ligament hypermobility and or lack of muscle tone.
Our Supports for the arch of the foot, inside your shoes, will restore in your feet the necessary curve in order to regain their function of shock absorber.